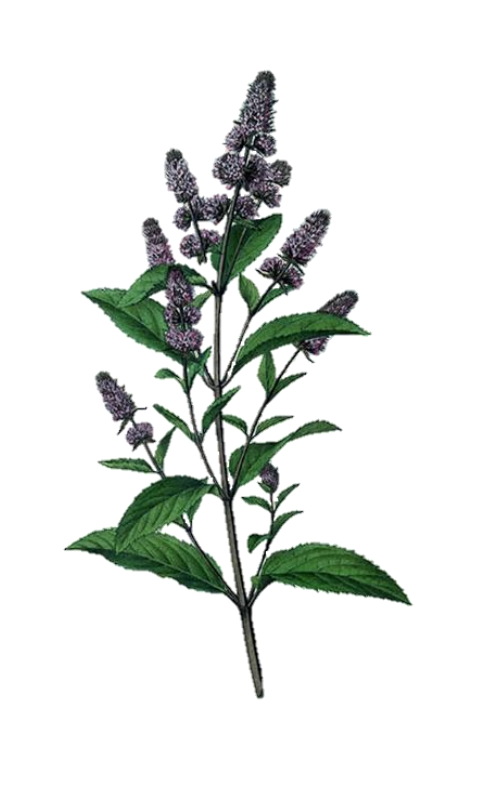 Sanding Sugar
Blue Pastel Sugar
Green Pastel Sugar
Lavender Pastel Sugar
Peach Pastel Sugar
Pink Pastel Sugar
Yellow Pastel Sugar
Cocoa
Cocoa Nibs
Cocoa Powder, 10-12%
Cocoa Powder, Dutch Processed
Dark Cocoa Powder, Dutch Processed
Hershey's Dark Cocoa Powder
Flour
00 Flour
All Purpose Baking Flour (Gluten Free*)
Barley Flour
Buckwheat Flour
Buckwheat Flour (Organic)
Buckwheat Pancake/Waffle Flour
Cassava Flour (Yuca)Cici (Garbanzo) Bean Flour, Fine
Cici (Garbanzo) Bean Flour, Coarse
Coconut Flour (Organic)
Corn Flour
Durum Flour
Garbanzo/Fava Bean Flour
Glutinous (Sweet White) Rice Flour
High Gluten Flour
Kamut Flour (Organic)
Millet Flour
Oat Flour
Potato Flour
Potato Starch
Pumpernickel, Dark Rye Meal (Organic)
Quinoa Flour (Organic)
(continued >)
(< continuation)
Rice Flour, Brown
Rice Flour, White
Rye Flour, Medium
Rye Flour, White
Semolina Flour
Sorghum Flour (Gluten Free)
Soy Flour
Spelt Flour, White
Spring Wheat Bread (Organic)
Sweet Lupin Flour
Tapioca Starch
Teff Flour
Ten Grain Flour
Wheat Gluten (Vital)
White Wheat Flour
Whole Wheat Flour, Cracked
Whole Wheat Graham Flour
Whole Wheat Flour, Stone Ground
Wondra Flour, 13.5 oz
Wild Rice Flour
Sparkling Sugar
Bright White Sugar
Cherry Pink
Confetti Sugar
Electric Blue Sugar
Emerald City Green Sugar
Holiday Red Sugar
Hot Pink Sugar
Popsicle Orange Sugar
Star Gold Sugar
Ultra Violet Sugar
Sugars & Sweeteners
Agave Nectar, 36 oz
Brown Sugar, Dark
Brown Sugar, Light
Caster/Bakers Special
Coconut Sugar
Confectionary AA Sugar
Demerara Sugar
Dextrose Sweetener
Evaporated Cane Juice (Organic)
Fondant & Icing Sugar
Fructose (Fruit Sugar)
Honeycomb, 12 oz
Jaggery Sugar, 2 lb
Maple Sugar
Maui Natural, Large Crystal
Muscovado Sugar, Dark
Muscovado Sugar, Light
Palm (Date) Sugar
Rock Crystals, Brown
Rock Crystals, White
Stevia Powder
Sugar Cane Cubes, Brown
Sugar Cane Cubes, White
Sugar Sticks, Brown
Sugar Sticks, White
Superfine
Turbinado Sugar
Vanilla Sugar
Xylitol
DuPage County Natural Honey
Cream Honey*, 12 oz Bottle
Cream Honey*, 36 oz Bottle
Natural Honey, 1 lb Bottle
Natural Honey, 2 lb Bottle
Natural Honey, 3 lb Bottle
Natural Honey, 5 lb Bottle
Cream Honey*, 12 oz Bottle
Cream Honey*, 36 oz Bottle
*Cream Honey can be made in any flavor. Available flavors include: Almond, Chipotle, Cinnamon, Herbes de Provence, Plain, and Vanilla. There is an additional $5.00 charge for other flavors requested. Dupage County Natural Honey is raw wildflower honey. The honey remains raw – never heated, never filtered, never processed. It can be packaged in any weight requested with a 5 day lead time.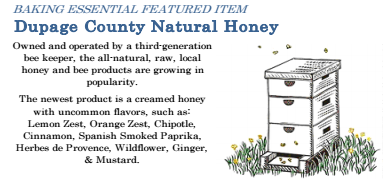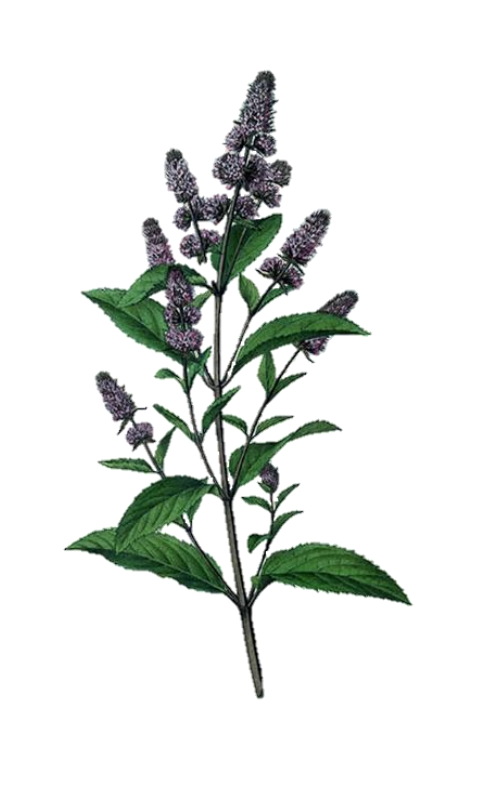 Almond Extract (Pure), 1 qt
Banana Extract (Natural), 1 qt
Bourbon Extract (Natl/Art), 1 qt
Butterscotch Extract (Natl/Art), 1 qt
Caramel Extract (Natural), 1 qt
Cherry (Black) Extract (Natural), 1 qt
Chai Tea Extract (Natural), 1 qt
Coconut Extract (Natural), 1 qt
Key Lime Extract (Natural), 1 qt
Lavender Extract (Natural), 1 qt
Lemon Extract (Pure), 1 qt
Lemon Grass Extract (Natural), 1 qt
Lemon Verbena Flavor Conc. (Natural), 1 qt
Maple Extract (Natl/Art), 1 qt
Mint Extract (Natural), 1 qt
Orange Extract (Pure), 1 qt
Peppermint Extract (Natural), 1 qt
Pistachio Extract (Organic), 1 qt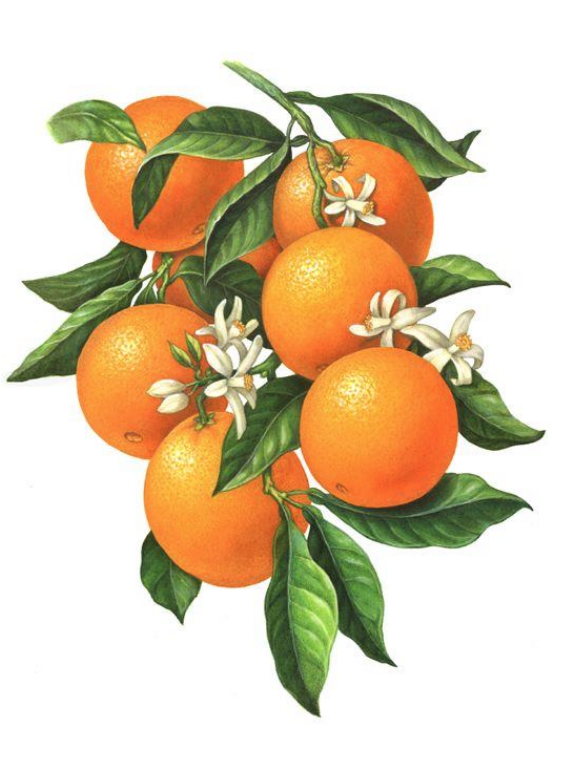 Dried Flowers
Butterfly Pea Flowers
Chamomile Flowers
Elder Flowers
Hibiscus Flower
Hibiscus Flower, Powder
Hibiscus in Syrup, 4×3.64 lb/cs
Lavender Flower, Super Blue
Rose Petals
Flower Water
Lavender Flower Water, 10 oz
Orange Blossom Water, 10 oz
Rose Flower Water, 10 oz
Raspberry Extract Flavor (Natural), 1 qt
Raspberry Flavor (Natl/Art), 1 qt
Root Beer Flavor (Natural), 1 qt
Vanilla Extract Blend (Pure), 1 qt
Vanilla Paste, 1 qt
White Chocolate Flavor (Natl/Art), 1 qt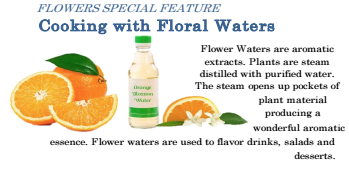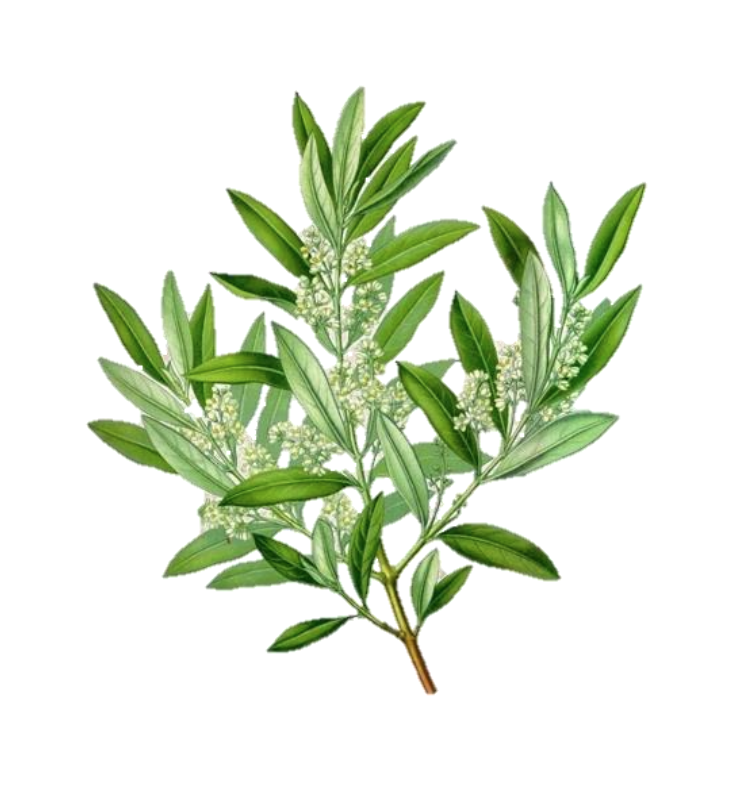 Mana Get Extra Virgin Olive Oil
Early Harvest, 6×17 oz (Unfiltered)
Extra Virgin, 12×25.5 oz
Extra Virgin, 12×8.5 oz
Extra Virgin, 6×17 oz
Organic Extra Virgin, 6×17 oz
Organic Extra Virgin, 6×17 oz, 300 yr
Organic Extra Virgin, 6×17 oz (Unfiltered)
Balsamic Vinegar
Balsamic Reduction, 8 oz
Balsamic Vinegar, 25 yr, 1 gal
Balsamic Vinegar, 25 yr, 250 ml
Roland Balsamic Vinegar, 2×5 lt
Flavored Oil
Almond Oil, 16.9 oz
Coconut Oil, 14 oz
Hazelnut Oil, 16.9 oz
Mustard Oil, 750 ml
Sesame Oil, 16.9oz (Organic-Unrefined)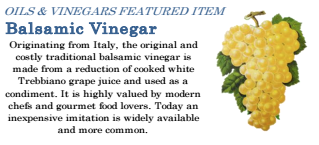 Gluten Free
Reserve Beef Base, 12×1 lb
Reserve Chicken Bases, 12×1 lb
Vegetable Base, 12×12 oz
Gravy & Sauce Mix
Au Jus, 12×8 oz
Demi Glace, 6×2 lb
Meat Bases
Ham Base, 12×1 lb
Lamb Base, 4×1 lb
Pork Base, 12×1 lb
Turkey Base, 12×1 lb
Veal Base, 4×1 lb
Premier Bases
Premier Beef Base, 12×1 lb
Premier Chicken Base, 12×1 lb
Seafood Bases
Clam Base, 12×1 lb
Crab Base, 12×1 lb
Fish Base, 12×1 lb
Lobster Base, 12×1 lb
Seafood Base, 12×1 lb
Shrimp Base, 12×1 lb
Vegetable Bases
Golden Vegetable Base, 12×12 oz
Mushroom Base, 12×8 oz
Roasted Garlic Base, 6×1 lb
Roasted Onion Base, 6×1 lb
Southwest Vegetable Base, 6×1 lb